Lyon Arboretum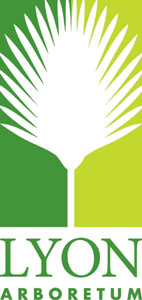 Permanent URI for this community
The University of Hawai'i Lyon Arboretum and Botanical Garden is the only university botanical garden located in a tropical rainforest in the United States as well as the only easily accessible tropical rainforest on the island of O'ahu. The arboretum consists of almost 200 acres at the top of the Manoa watershed with a set of small cottages and greenhouses used for research and community education about plants and the natural environments of Hawai'i.
Browse
Sub-communities of this Community
Lyonia Occasional Papers

These volumes present articles from a wide geographical range, covering important topics from around the globe.
Collections of this Community