Department of Psychology History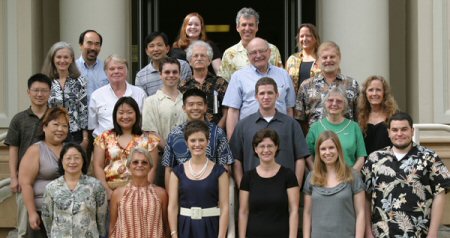 Permanent URI for this collection
Psychology can be defined as the science of mind and behavior. At the University of Hawaii at Manoa, undergraduates gain a broad understanding of the field by completing courses across a range of psychological disciplines, including experimental, biological, developmental, social, personality, clinical, and community psychology. Students are also encouraged to enrich their education in psychology by participating in the laboratories of Psychology faculty recognized for their research and scholarship. An understanding of the spectrum of psychological knowledge, methods, and concepts facilitates and enhances productivity in virtually every area of human endeavor, and promotes interpersonal skills and sensitivities. Additionally, the emphasis on the scientific approach to psychological study serves to enhance critical thinking and reasoning skills. In summary, the Psychology Department offers the major a variety of dynamic courses leading to a B.A. degree that fosters thoughtful reflection and understanding of the human condition.
Graduate education available in the Department of Psychology follows a research training and mentorship model, in which students complete their M.A. en route to their Ph.D. Our research and training concentrations are as follows: behavioral neuroscience, clinical studies program, clinical studies respecialization program, cognition, community and cultural psychology, developmental, experimental psychopathology, and social/personality.
News
The Departments' business office is temporarily moved to Biomed T311.
The Psychology Undergraduate Advising Office has been temporarily relocated to Saunders 626 (Phone 956-6064).
For More Information Contact: psych@hawaii.edu