Polansky, Patricia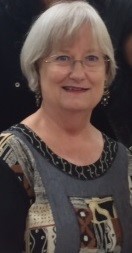 Permanent URI for this collection
Browse
Recent Submissions
The Trouble With Bibliographies: Where Is Mezhov When You Need Him?

(

Taylor & Francis Group, LLC,

2012-03-12

)

This is a review of twelve bibliographies that reflect the holdings of the Russian collection in Hamilton Library at the University of Hawaii focusing on Siberia, the Soviet/Russian Far East, and Russia in Asia and the Pacific, especially Russians in China. The chosen titles represent a mixture of the great, the average, and not-so-good that the author has used over the past four decades. While there is a question about the usefulness of bibliographies in this digital age, most of the old standards should still play a role in academic scholarship.

Pacific Rim Russian Librarianship: What Progress? Computers, Contrasts, Contributions, Confessions

(

Taylor & Francis Group, LLC,

2011

)

In this article, the author discusses her 2008 trip to the Russian Far East (Vladivostok and Khabarovsk), visiting libraries, publishers, bookstores, scholars, and others involved with research and activities of interest to librarians.